Get a FREE $5 gift card with purchase of any 2 of the following products: Gain 150 oz, Cheer 150, oz, Gain 120 load Powder, Downy 120 load, Bounce 240 ct sheets, Bounty Giant Roll Paper Towels 12 pk, Charmin Big Roll 30 pk or 16 pk Mega Roll, Iams Dry Dog Food 17.5+ 2.5 lb Bag.

PRODUCE
Fresh Broccoli (Approximately $1.50)
$1/1 HERE
$0.50 each after coupon

PANTRY
Fiber One Cereal or Banana Nut Cheerios $3
$0.50/1 Fiber One Shredded Wheat G 02/08/09
$0.50/1 Banana Nut Cheerios SS 02/22/09
$0.75/1 February All-You Magazine
$2.55-$2.50 each after coupon
BABY & KIDS
Pampers Super Mega Pack s$17.99
$1/1 P&G Saver 2/8/09
$16.99 each after coupon

HEALTH & BEAUTY
Tide Detergent Liquid & Powder
$0.35/1 P&G 02/08/09
$17.64 each after coupon ($0.12-$0.19/Ounce)

Charmin Basic $10.99
$0.25/1 P&G 02/08/09
$10.74 each after coupon ($0.45/Roll)

Hefty Trash Bags $8.99
$1/1 RP 01/25/09
$7.99 each after coupon ($0.10-$0.18/Bag)

Crest or Colgate Toothpaste $2.94
$0.75/1 Colgate SS 02/22/09
$1.50/1 March All-You Magazine
$1.50/1 Crest Premium or Super P&G 01/18/09
$0.50/1 Crest RP 02/22/09
$0.99-$2.44 each after coupon

Gillette Fusion or Venus Breeze Razor $7.99
Get $5 Target Gift Card w/ Purchase of 2
$4/1 Fusion Razor P&G 02/08/09
$2/1 Venus P&G 02/08/09
$3/1 Venus Target Coupon HERE
$1.49-$3.49 each wyb 2 after 2 coupons & gift card
$0.49 Venus Razors wyb 2 after 2 Manufacturer Coupons, 2 Target Coupons, & gift card

Herbal Essences Shampoo & Hair Care Products $2.99
$3/2 P&G 02/08/09
$1.49 each wyb 2 after coupon

HOUSEHOLD
Swiffer Refills $2.99
$0.50/1 P&G 01/18/09 & 02/08/09
$2.49 each after coupon

PETS
Fancy Feast 10/$5
$1/24 SS 01/11/09
$0.46 each wyb 24 after coupon

Iams or Fresh Step Cat Item $14.00
Get $5 Target Gift Card w/ Purchase of 2
$3/1 Premium P&G 01/18/09
$1/1 P&G 02/08/09
$8.50-$10.50 each wyb 2 after 2 coupons & gift card

Pedigree Dog Food 40 lb $19.99
Get $5 Target Gift Card w/ Purchase
$14.99 after gift card

Purina Dog Chow 20 lb $11.99
Get $5 Target Gift Card w/ Purchase of 2
$1.50/1 RP 02/08/09
$1/1 RP 02/08/09
$7.99-$8.49 each wyb 2 after 2 coupons & gift card

ENTERTAINMENT
$10 Sale – Your Choice, Select DVDs, CDs, or Games
Included: Enchanted, Kung Fu Panda, Horton Hears a Who, Sex & The City, Juno, The Dark Knight, Wall-E, Mama Mia, Taylor Swift Fearless CD, Christina Agulera Keeps Getting Better CD, Dora Saves the Mermaid for DS, M&M Kart Racing for Wii

$6.50 Value DVD's (various names)

Get a $10 Target Gift Card wyb $34.99 worth of TaxCut Software

Target deals are nationwide! Unfortunately, Target does not double coupons.
Pay attention to gift card deals, because rolling these over, like CVS Extra Care Bucks, can save you additional money!
Find another great deal or see a mistake? Leave a comment or e-mail me!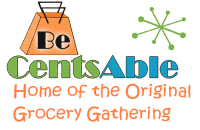 This post is a part of BeCentAble's Grocery Gathering.